Below is a picture with locations on where to park.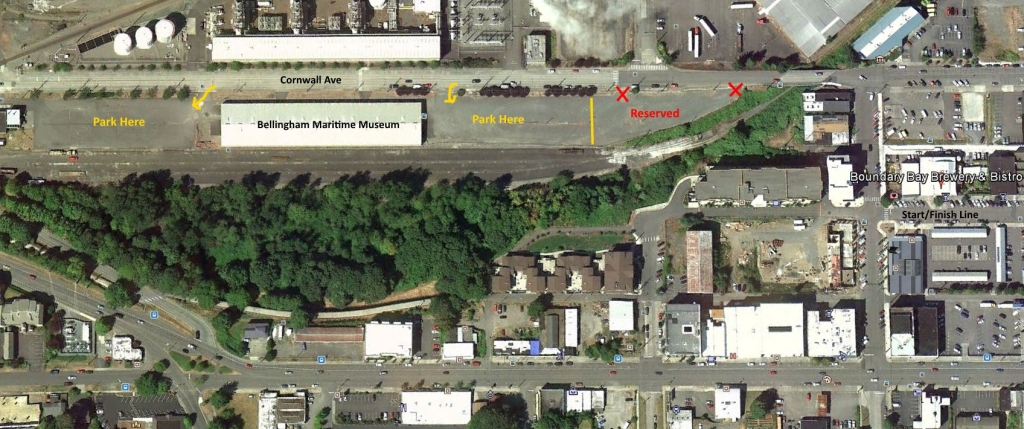 As you can see, there is an area where parking is discouraged. This area is reserved for the vendors at the Farmers' Market. If you choose to park in this lot, please be kind and only park where indicated. There will be flaggers on the morning of the ride to assist with the parking process.
There is also available parking along Cornwall Ave.
If you still have questions or need more information, please visit our FAQ page or contact us.